Asphalt Pothole Repairs Perth
Potholes can be both dangerous and unpleasant, and they don't make a good impression on your guests, visitors, or customers. It's important to repair a pothole in a timely manner, as they can quickly deteriorate with traffic and rain and turn into a dangerous safety hazard. Equally important, you don't want a pothole to become a speed hump!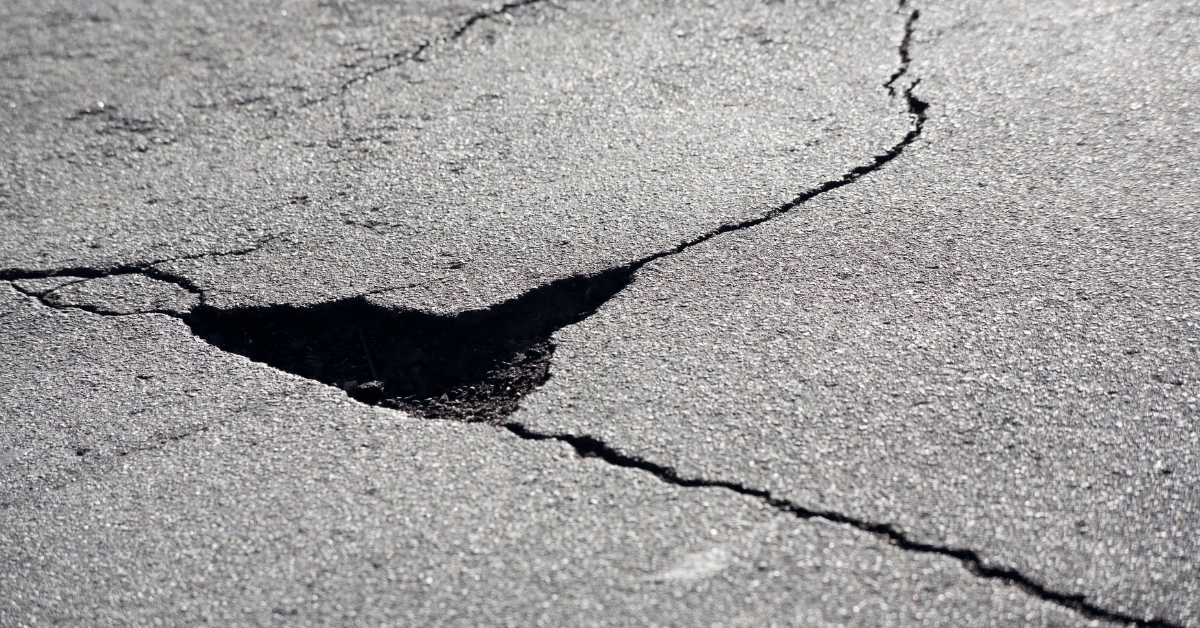 Keep Your Asphalt Surface Safe
Potholes are one of the most common maintenance issues we see with an asphalt surface. If you have a driveway leading up to your house, a car park outside of your business, a road or pathway – chances are your asphalt will eventually develop potholes. Asphalt surfaces have an incredibly long life span. However, maintenance does play an important part in keeping your asphalt safe, functional, and aesthetically pleasing.
What Causes a Pothole?
Your asphalt surface will in time develop cracks. This is often a result of heating and cooling of the surface as well as traffic. You might not think a small crack in your asphalt surface is a problem. However, even the smallest crack allows water to seep through to the underlying materials.
With the additional stresses of heating and cooling of the surface and traffic on the weak spot, you will eventually see a breakdown of the roadway material, creating a pothole.
Once a pothole has developed it will only get wider with time, water, fluctuations in temperature, and traffic speeding up the process.
Our Asphalt Pothole Repairs Include
Claremont Asphalt has made quality repairs to asphalt potholes to both residential and commercial pathways, carparks, and driveways.
All potholes are cut, boxed out, and laid at the existing level to achieve a flush finish and enable future overlay. Leaving you with a pathway, car park, or driveway almost as good as new.
An Overview of our Pothole Repair Process
It is important for us to understand your requirements in detail. That is why we always do an on-site inspection to assess the pothole damage and measure the areas in need of repair.Based on the information from the on-site visit, we will provide you with a final quote, ensuring you will not stumble upon any unexpected costs at a later stage.
We work hard to liaise with clients, property managers, shop owners, and other stakeholders or third parties that may be affected by repair works. Together we will discuss all requirements to ensure a minimum amount of disruption on the day.
Why Choose Claremont Asphalt for Pothole Repairs Perth?
Our team at Claremont Asphalt are committed to giving you the best service possible. We believe in transparency every step of the way. We are a trusted and family-owned business in Perth, Western Australia, and pride ourselves on finishing projects in a timely manner, working with your budget constraints.
With a team with more than 20 years of experience in the Perth metropolitan area, we can guarantee a quality pothole repair service.